Add-On App Module for Unlimited Range Vehicle Control (USA & Canada)
Rated BEST App Module to control your vehicle from your Smart Phone for 2018 & 2019!
*The use of this module/app requires one of our remote start kits to be installed in your vehicle.  By itself, this module will do nothing and serves absolutely no purpose in a standalone configuration.
Start your vehicle from anywhere in world!
Our App Module is the link between your phone and your vehicle.  Once the app is downloaded to your phone, you will be able to control your vehicle from virtually anywhere you have cell service!  You will be able to remote start, lock, unlock, pop the trunk/hatch(if supported by firmware) right from your smart phone!  With built in GPS, you can even locate your vehicle in real time...  at any time...  for NO ADDITIONAL COST!
We offer a full Plug & Play harness to connect our App Module to all of our remote start kits.  We eliminate any and all wiring on your end so you can plug it in and get on with your day.
Compatibility
Apple Smart Phones
Apple Watch
Android Smart Phones
Android/Samsung Watch app coming soon - not yet available
Features
Compatible with all of our remote start kits
Remote start
Remote stop
Remote start count down timer
Lock doors
Unlock doors
Door lock status (shows if doors are locked or unlocked)
Trunk pop  (if vehicle is equipped with electronic trunk release)
Real time GPS location (select between Google map or street view)
Battery voltage display
App can be installed on multiple phones/devices
Can add multiple vehicle to one app (HIS & HERS for example)
Network Information
United States module operates on the T-Mobile 4g Network
Canadian modules also operate on the 4g Network and use 3 different main carriers depending on your area 
You DO NOT need to have T-Mobile cell phone service for this module to work!  This Smart Phone Module will work with ANY cell phone service.
Subscription Fee
The first year of service is on us!  You pay nothing for 12 months
1yr Renewal $39usd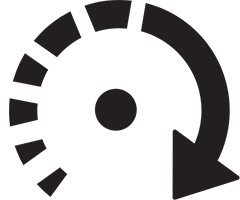 Remote Start Your Vehicle
If your vehicle is too cold in the Winter or too hot in the Summer, our Smart Phone Module is the perfect solution! Remote start your car from the comfort of your home, office or in the check out line of the supermarket!

Lock and Unlock Your Vehicle
Tired of fumbling for keys? Family member locked out of their car? Our Smart Phone Module allows you to remotely unlock and lock your vehicle right from your smartphone.
Locate Your Car
Locate and track your vehicle with a press of a button!  You can see exactly where your vehicle is in real time!